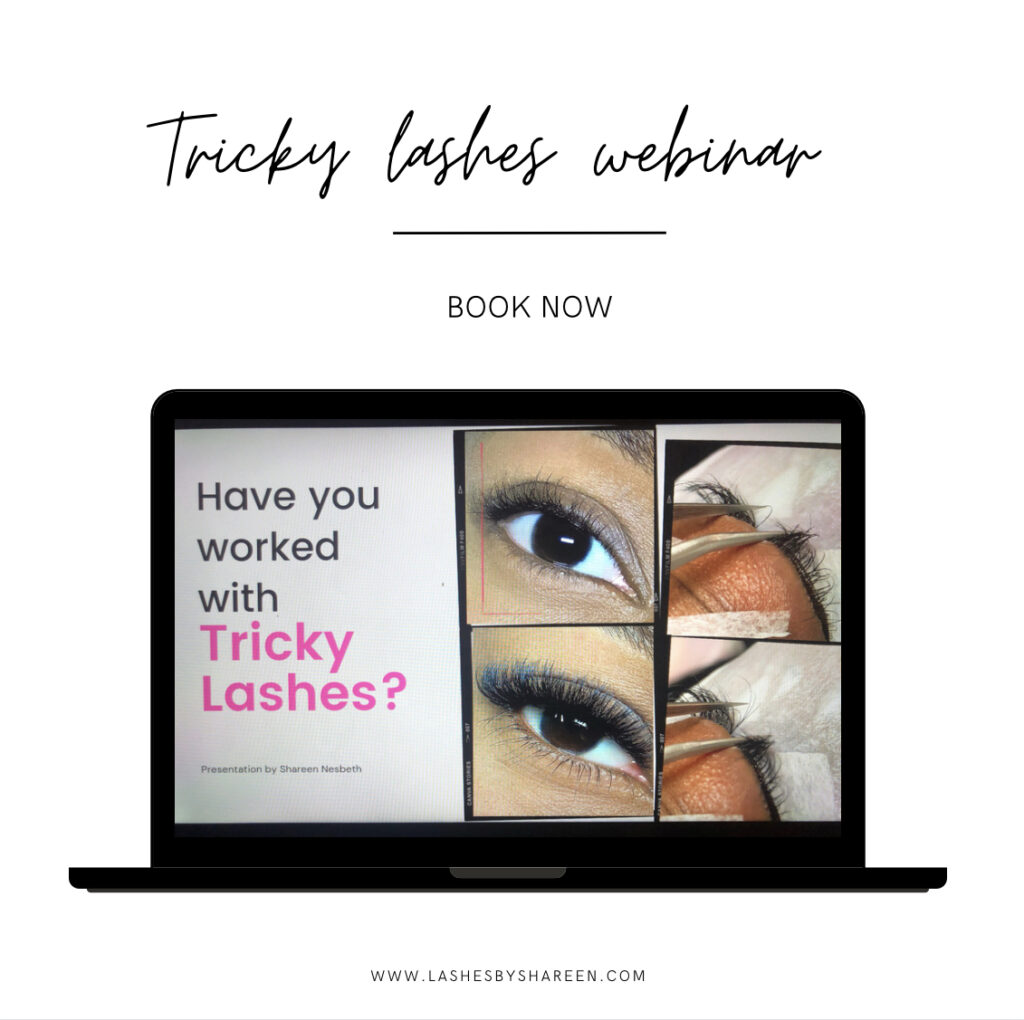 AGENDA
This webinar will give you a better vision to managing those difficult natural lashes.
The workshop will give you an insight in how to:
-Identify tricky lashes
-Managing easier way in dealing with tricky lashes
-Application and placement of extensions
-Understanding why some people have curly lashes
Grow your clientele by gaining more knowledge and become more successful in your career as a lash artist.
By investing in yourself you are investing in the continued success of your beauty business. 
By committing to ongoing training and development this will help retain key talent, and boost engagement in your business.
You'll find yourself better equipped to help you stay ahead of the competition.
COURSE DURATION: 90 MINUTES 
YOU WILL LEARN:
How to identify challenging natural lashes

How to deal with challenging natural lashes

Talking about consultations with our clientele

Understanding isolation with challenging lashes

Infills/ maintenance with challenging lashes

Talking about different taping methods

Application and placement (video demonstration)

Top tips and advice
YOU WILL RECEIVE:
Lifetime support from Shareen

Certificate of attendance/  workbook can be purchased separately 

10% Forever discount on London lash products
PLEASE NOTE: 
This Live Webinar does not provide qualification and is designed only for qualified trainers in the beauty industry. 
'Have you worked with Tricky Lashes'  Webinar  will be demonstrated using the Live Webinar platform or Zoom platform
If you have any additional questions feel free to contact us:
@shareen_londonlashpro